Privacy
Ward Creek Motocross takes your privacy very seriously.
We occasionally send our site visitors an email to let you know what's new. You can unsubscribe from our email list at any time by following the instructions at the bottom of any email you receive.
We do not rent, sell, or share personal information about you with other people or non-affiliated companies except to provide information or services you've requested.
For more information contact:
Ward Creek Motocross
66 Ward Creek Road
Raymond, WA 98577
phone: 360.942.4674
Copyright & Credits
This site is © 2011 to present, Ward Creek Motocross. All Rights Reserved.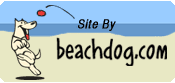 All logos and trademarks are acknowledged as belonging to their respective entities.
Site design & development by beachdog.com, Inc.